Commercial Leads Company - B2B Janitorial Lead Generation Services
Commercial Leads Company serves janitorial companies throughout the US and Canada. Our clients have included:
Commercial and janitorial cleaning services
Facility management and maintenance services
Prospecting for commercial and industrial opportunities
With our present economic situation, businesses should be concerned with expenses and eliminating unnecessary costs, while they must maintain standards regarding cleanliness. Many companies are continuing to outsource their needs for janitorial and cleaning services. They are increasingly cost and budget conscious, but are seeking the best possible service based upon their current budgets.
With that in mind, our janitorial clients have adopted an aggressive marketing strategy to reach new business prospects regarding their current cleaning needs and are seeking new janitorial service contracts. In addition to providing top-notch service to their existing customer base, they needed to differentiate themselves in the marketplace to attract new business and have used our cold calling and telemarketing services to reach their market.
Resources
Our janitorial industry experience can be summarized as:
Commercial Leads Company specializes in commercial telemarketing for commercial and industrial clients related to facility management services.
We have years of experience in janitorial telemarketing and inside sales.
We have made over 300,000 janitorial commercial cold calls into the US and Canadian markets.
Our management team has over sixteen years experience and served a variety of industries.
Tool Chest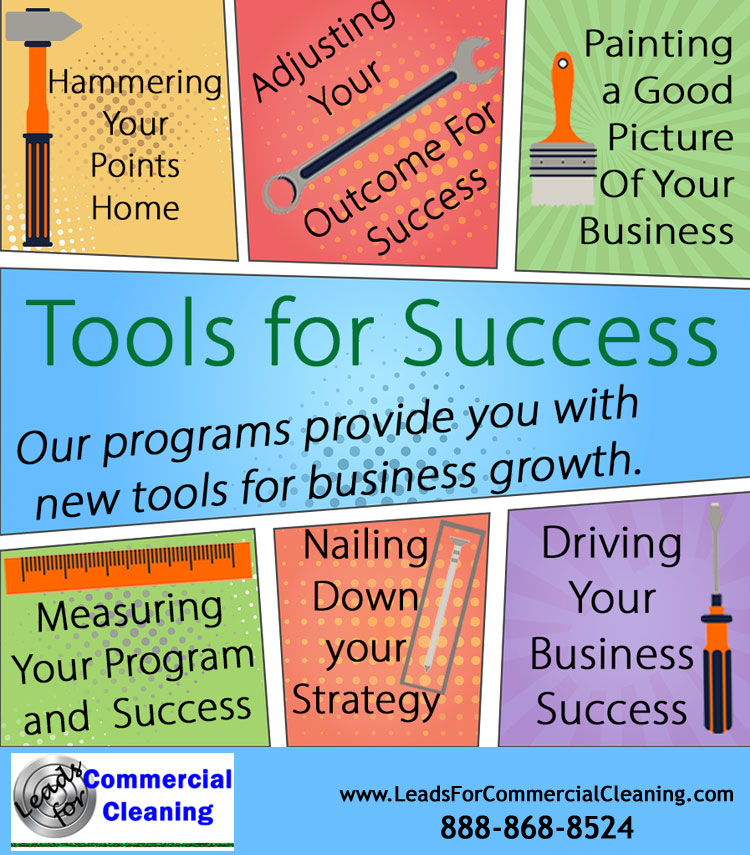 Having the right tools to gauge your marketing success is key to all telemarketing campaigns. In our tool chest, you will find...Read more
Video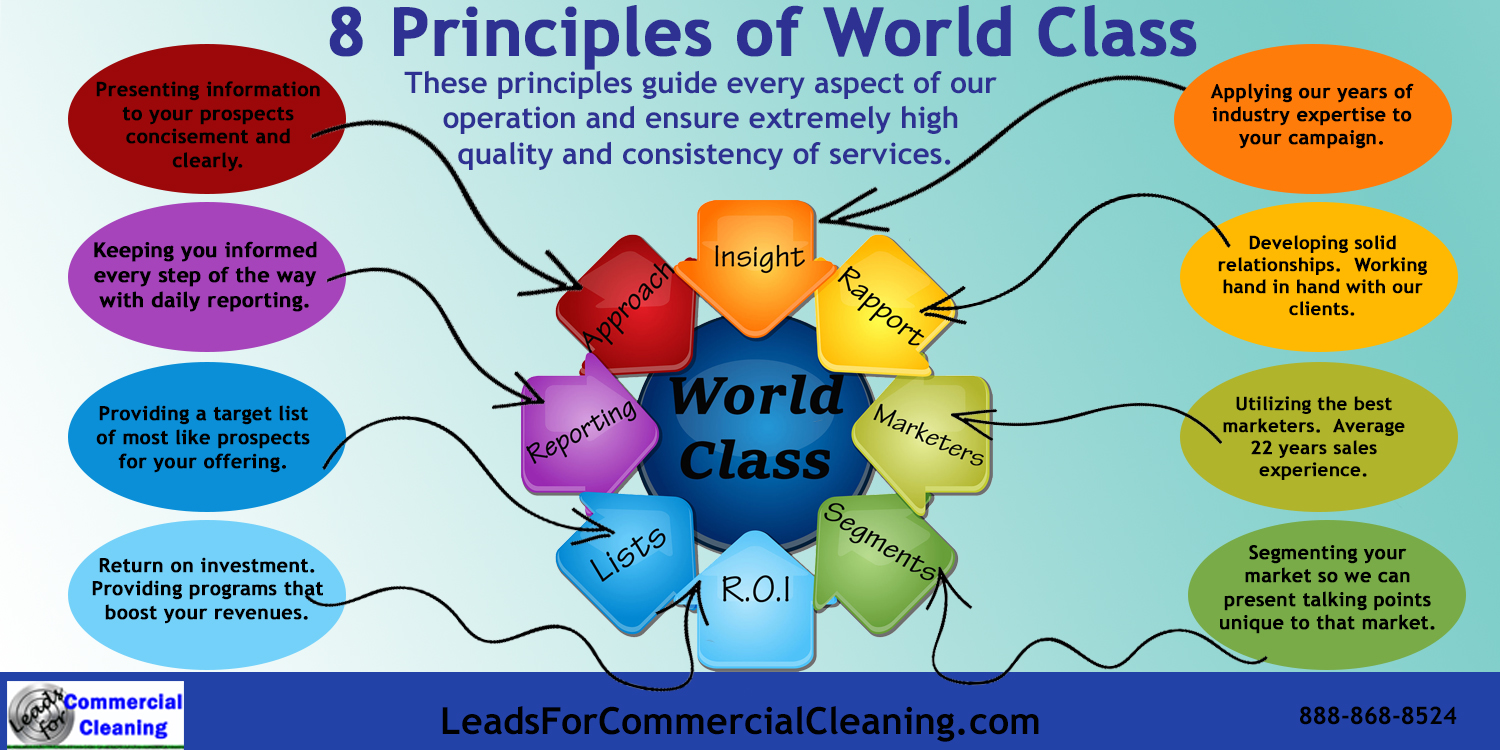 Our videos will provide a great overview about our marketing campaigns and can help you see a strong vision of how our ....read more.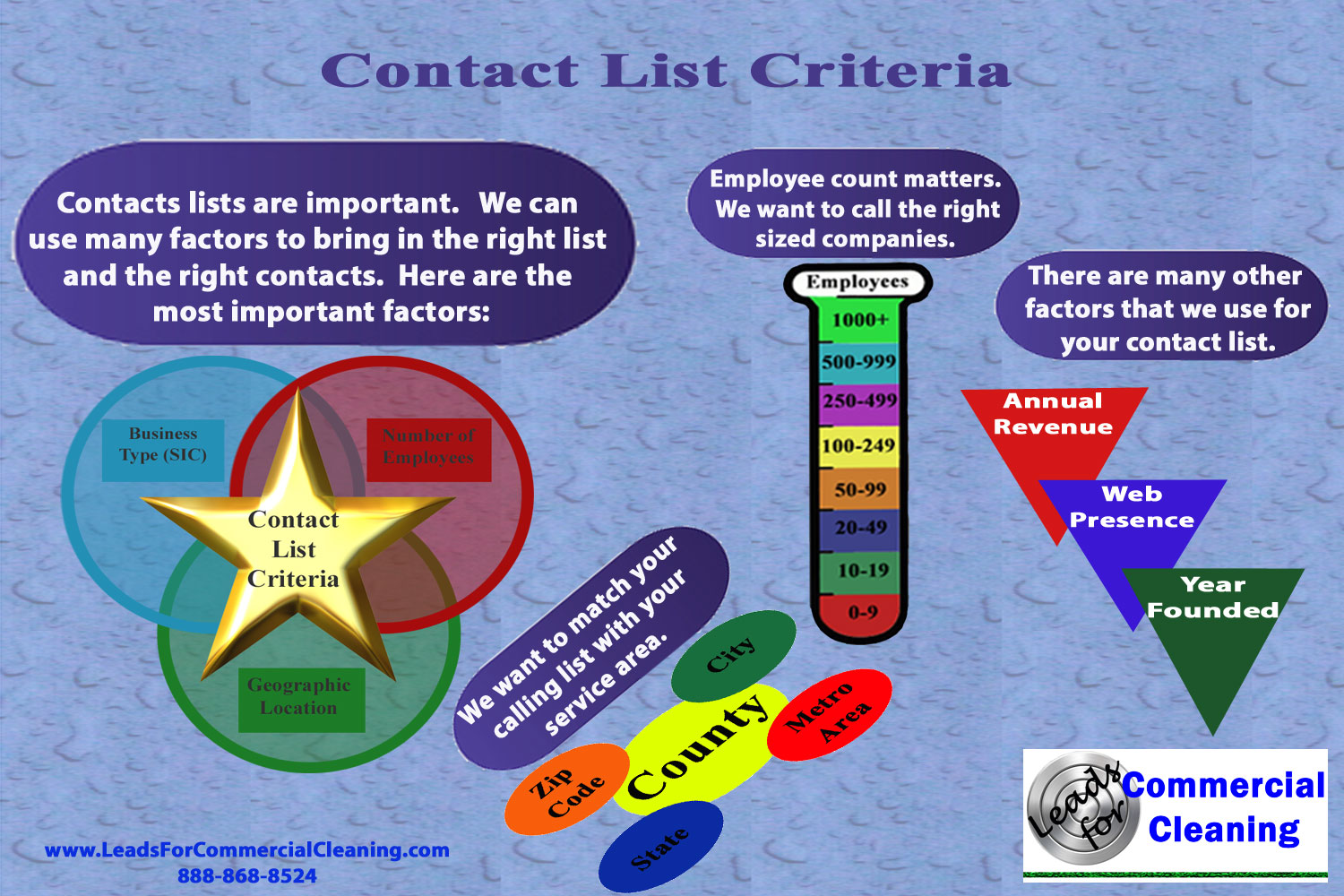 Do you have questions? Please view our frequently asked questions page for direct and concise answers to those questions....read more.
Top